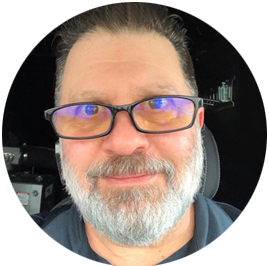 My name is Anthony Casabona and I am the owner of Charlotte Carpet Repair & Cleaning. I appreciate you taking the time to learn more about my business.
I am originally from New York but decided to move to the great state of North Carolina over three years ago. I love the area and the people. There is nothing like southern hospitality!
I've been in the carpet care business for over 30 years and have loved every second of it. I discovered my passion for carpet repair after working in construction for a while and deciding that it wasn't for me.
Getting into the carpet care industry changed my life and I'm happy to have the support of my wonderful wife of 33 years.
We have built an amazing life together with our three awesome kids. When I'm not spending time with the family, I like to spend time jamming out on the guitar.
I give you my personal guarantee that you will receive the most extraordinary service experience ever. You will never have to call another carpet care company again. We can take care of all of your floor care needs. All it takes is one phone call.
If you have questions about our floor care services, please contact Charlotte Carpet Repair & Cleaning at 704-850-5477. You can also reach out to us by filling out our online form.
We serve Charlotte and the surrounding areas.